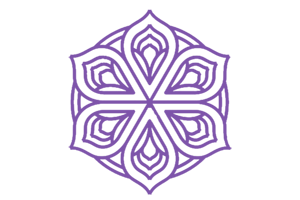 IMPROVE YOUR HEALTH WITH ACUPUNCTURE
Live a Well Balanced and Healthy Life
Acupuncture has been practiced for thousands of years in China to promote well-being and treat pain and illness. In Traditional Chinese medicine, good health is believed to be a direct result of the free flow of energy, called chi, in the body. Illness is attributed to the blockages in this energy flow, which can be relieved and remedied by the placement of thin needles at various acupuncture points in the body.
Adding Traditional Chinese medicine treatments to your healthcare can assist you in dealing with a variety of health concerns and boost your body's natural ability to heal itself.
MAINTAIN YOUR HEALTH WITH ACUPUNCTURE
Customized Treatment Plans According to Your Health and Wellness Goals
Stepping Stones Acupuncture offers acupuncture and health services to assist in the treatment of various ailments. Anita Harmat L.Ac., is trained to work with patients with complex medical conditions as well as healthy individuals who want to improve and maintain their health. Common conditions treated at the practice include:
Chronic and Acute Pain Management
Stress, Anxiety, Depression, Eating Disorders
Addictions
Autoimmune Disorders
Gastrointestinal Issues
Endocrine Imbalances
Gynecological conditions/Infertility
Cancer support
Post surgical recovery
Eye disorders
Seasonal Allergies and more
Anita utilizes a comprehensive, customized, full-spectrum holistic approach and offers individualized treatment plans to help you achieve optimal health and wellness.
IMPROVE YOUR MIND AND BODY CONNECTION
Make Life Choices that Support Balance, Happiness, and Well-being
With holistic medicine, good health isn't just an absence of disease or symptoms; it is a state of optimal wellbeing and wholeness. Symptoms and illness signal that we need to restore balance, eliminate blockages from their primary sources and reestablish a healthy energy flow to the body. At Stepping Stones Acupuncture, we utilize Traditional Chinese medicine principles to help the shift from imbalance to balance and help you make the life choices that support improved health and well-being.
Your Health is a relationship between You and your Body.
Our philosophy is based on the combination of gentle and natural therapies and evidence-based treatment protocols. You will be supported and guided through Acupuncture, Herbal Medicine, Dietary Advice, Nutritional and Life-Style Counseling. Your personalized treatment plans will empower your body's innate healing ability and help you restore and maintain good health.